George Messum – sport and the corporate world, the similarities and differences and Oxford vs Cambridge
Fri 25th Jun 2021
The captain of Oxford University's rugby team is a position steeped in tradition. Over 125 years' worth of games has seen many men lead their team into battle against their fierce rivals from Cambridge. George Messum will be the next person to do this when the two teams meet on July 4th this year. A previous graduate of Loughborough University, George has returned to education at Oxford University to complete a master's degree in software and system security following a few years in industry.
Whilst George has been busy making strides in his own personal career, he's always had a passion for rugby. Playing for his university team and then gaining experience with Northampton Saints Academy, Bedford Blues and Loughborough in the National League. He believes playing sport in a team environment has really benefitted him in his venture into a more corporate working environment. "Rugby has been great for me in developing skills and expertise needed for the corporate world," George said. "It's given me the opportunity to work towards a common goal, everything is about teamwork, and I think you go further when you bring people with you in all aspects of life."
 
The biggest transferable skill that George sees between the rugby pitch and the office is trust. "It [trust] filters a lot into our work in terms of cyber security," he said. "We are a trust-based industry, we are working with clients, we are working with partners to develop solutions that are going to make them protected against all sorts of threats that are available. A lot of it is based around relationships and trust and I see that as one of the biggest components you gain out of playing sport at any level. If you understand your roles and responsibilities and you know the other people around you do their job then there's a huge amount of trust."

 
"I definitely see a number of parallels between the corporate world and sport," George said. "Particularly in working context when we are partnering with our clients we are seen as an extension of their operation and that filters into the Rugby part as well, we are massive family here [Oxford]. It's not just the players who play on the pitch it's the management staff, it's the coaching it's the volunteers its all of those people that filter in and its similar in an organizational context." George see's these sorts of traits in the people who have been successful in sport and then replicated it in a commercial environment.
 
Despite working for a couple of years, George returned to university to gain a master's degree and it meant he was given the opportunity to represent Oxford university in rugby. Much like the famed boat race, Oxford and Cambridge face each other annually in a rugby match held at Twickenham stadium. This year's match is due to be held on the 4th of July due to coronavirus delays, and George detailed how the team has coped with the disruption the last year has caused. "It's been a challenge but the way I've been really inspired by the players around me is they've seen that challenge as an opportunity," he said. The uniqueness of the season has caused the team to embrace the challenge in a different way, with preparation significantly shorter than usual. "You would normally go away on tour and make those special bonds and we've had to be very adaptable in terms of how we've tried to achieve that."
"I think the team are so appreciative of the fact that we are in a position where in 2 weeks we will be competing in a varsity, because in December time there were a lot of moving parts and things weren't looking so great," George said. A different season has seen the team take on local teams, internal matches, and games against alumni to prepare them for the upcoming match.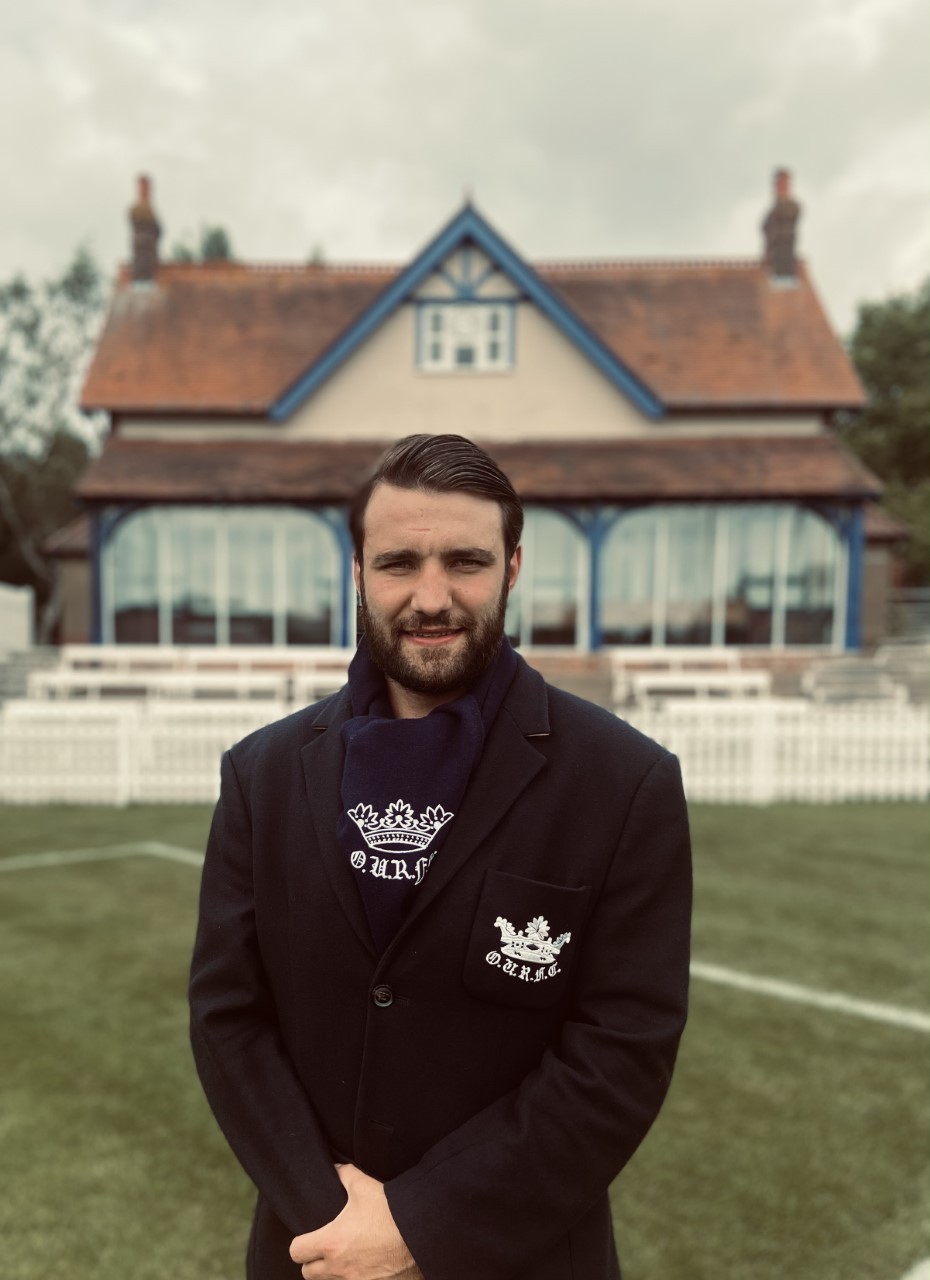 As George prepares to don that historic captain's armband, he reflects on the position's incredible responsibility. "The way that it works is you are elected by your peers, it not a coach or a committee, so there's a huge responsibility from my point of view to deliver a programme that's successful," he said. "For me it's all about experiences. These guys aren't doing it for money, these guys aren't doing it for anything else other than comradery and the respect of your teammates."
 
The last game took place in December 2019 so the players are itching to get going, and luckily the game will have spectators. "It's a big relief," George said. "It adds that theatre to it, the reaction of the crowd. Normally it's quite present on the mind and you can really hear that, and it's about trying to block it out or embracing it in a way to motivate you. There's been a nice mental preparation about embracing the moment, embracing the occasion, and hopefully coming out on the right side."
 
"The main measure of what we want to achieve is how we can perform for one another in our collective environment," George said when talking about the upcoming game. "There's a few of the old guard who want to go out on a high. Very excited is the mood around the camp, it's going to be a tough one, but one we are relishing, hopefully some memories to be made on the 4th of July." The game takes place at Welford Road, home of the Leicester Tigers. George and his team will be looking to overturn the 15-0 loss suffered last time out.