Joshua Van Vuuren – South African Rugby Man Moving out of his Comfort Zone to Move in the UK
Thu 14th Jul 2022
Meet Josh, retracing his experience from moving out of South Africa to play & study in Scotland and to soon land his career in London. By pushing himself further through the adventure, Josh enjoyed a rewarding experience that is now leading him to find further success in the business world.
In the midst of the pandemic, Josh moved to Scotland to complete his master's at St Andrews University in Scotland. After a BSc in Financial Analysis and Portfolio Management at University of Cape Town (UCT), the South African student-athlete was keen to experience something different.
"I have always wanted to do a master's overseas, with a particular interest in the UK. Some of St. Andrews management flew over to South Africa in 2019 to come and speak to post-grads. You have to get in independently of the rugby club first, which luckily, I did. From there, I was offered a scholarship along with three other guys from UCT".
Josh's first days in the country started with a hotel quarantine which is not ideal, but from there he manage to make the most of the summer to find his way around: "I signed at Stirling, which enabled me to get to know the place before class started in September. Playing at Stirling was also a great way to get to explore Scotland as well as to meet people. St. Andrews is a bit different from the rest of Scotland, it is a very multicultural town and university. This means that you are exposed to people from many different countries and cultures, and everyone is very inviting and welcoming".
Drawing on the opportunity, Josh did not just enjoy his experience passively but made an extra effort to earn more down the line. "No matter where you move, I strongly advise getting out there to make new friends from all different places. It is such an effective way to expand your network and simply learn new things. Secondly, it's about trying new things, things that you have never done before and trying to soak up as much of the local culture as possible."
Josh also had to acclimate himself into a new rugby club: "I was fortunate enough to be offered a contract at Stirling County Rugby Club to play in the Scottish Super 6, which was enjoyable. It was obviously a new experience for me, being part of a semi-professional setup. But it made me realise how high the Varsity Cup standard is back in South Africa, which is probably considered the premier university rugby competition in the world. Due to my experience of playing in the Varsity Cup, I was able to slot into the semi-professional setup seamlessly".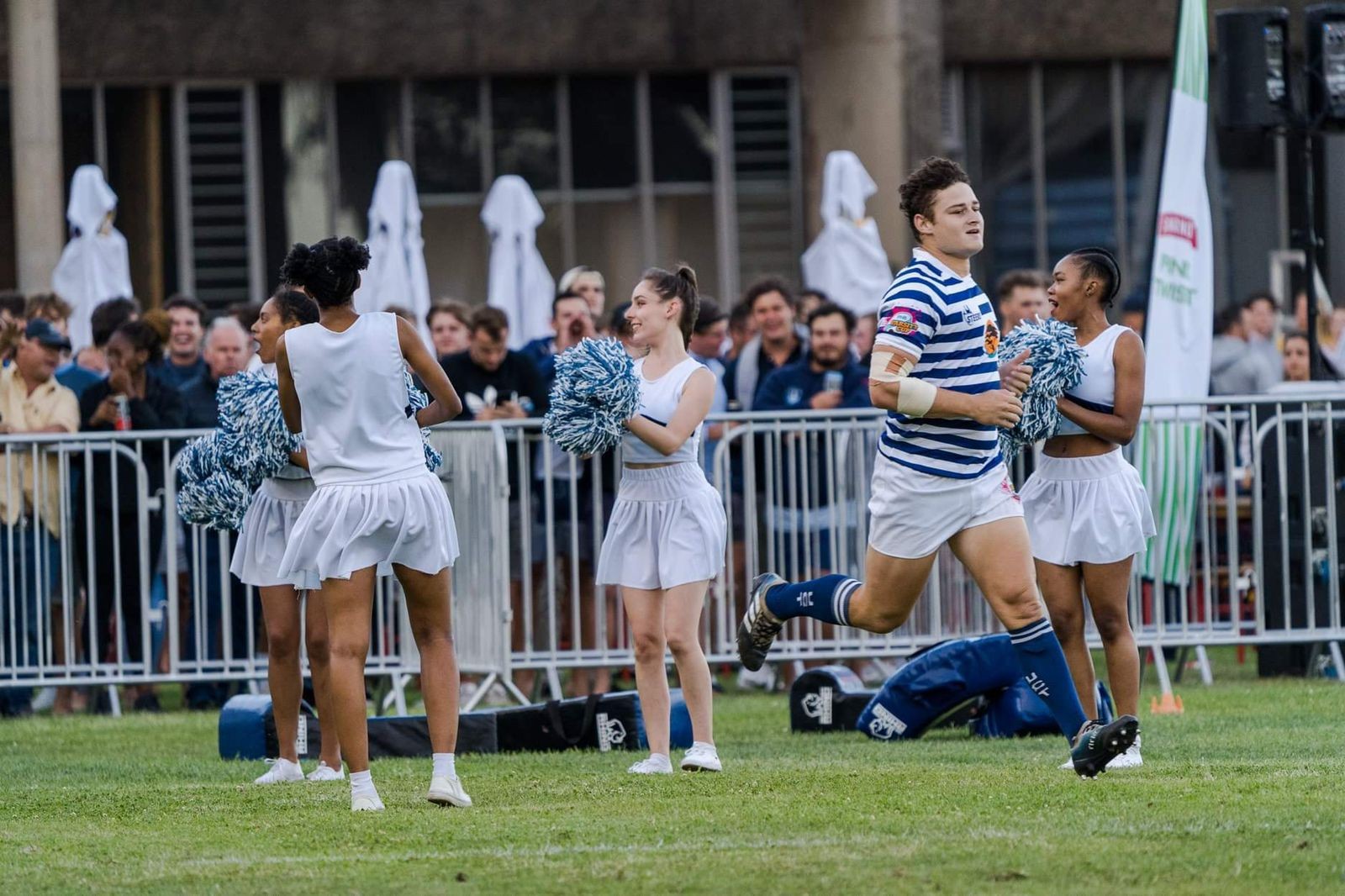 While Josh decided to not re-sign with Stirling, he continued playing university rugby for St. Andrews where he shares the love of the game with his peers and passes his baton of wisdom to younger boys. "We all have that desire to win, but many of us mainly play because of the love the game, which is refreshing to be part of. Especially as St Andrews is currently trying to build up the rugby program here, I enjoy passing on what I have learned to some of the younger guys in the team".
When asked how different UCT & St Andrews are, Josh recognises that both institutions are fairly similar academically while differences arise on the rugby side: "They both require all students to be students first, which I do agree with. However, it can have a negative impact on recruitment for sports teams, especially when trying to compete with universities that do not necessarily have the same academic requirements. St Andrews is currently in a rebuilding phase and bringing South Africans in helps raise the level as well as bring in new ideas. The goal is to build depth within the club and have the ability to identify talent coming out of school as opposed to recruiting post-grads. Ideally, in the long run, St Andrews will gain a few promotions and be competing to be part of the BUCS Super League, thus playing against the top teams in the UK".
Josh is about to graduate in September and looking to start his career in banking in London. As he says, "London is a really great city to live in as a young professional and there are so many opportunities. I'm currently interviewing for roles & Sabine from add-victor has been really good at keeping me informed – it's to have support from someone on the inside. Often job applications can feel like you are just dealing with a computer. add-victor is nothing like that, it feels more personal and makes the whole experience a lot more enjoyable".   
His extra tip for South Africans: "do not convert everything to Rands when you are buying things, you will go crazy!".